Thursday, March 29th, 2007 (Posted 14 years, 6 months ago)
'Aftershock' shocked me!!!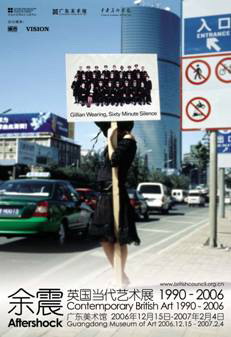 First Shock!
Tracey Emin's underwear and condoms are missing…
I was so shocked after finding that Tracey Emin's underwear and condoms are missing from the 'Aftershock' – 'Contemporary British Art' Show in Guangzhou and Beijing, which has been showing since last December, and will be continuing till May. According to the article from china.org.cn, Pi Li, who is one of the curators of the show, explained that this is owing to the difficulties of transportation. What a wonderful excuse – it's made the piece lose its value completely. It's arguable the piece has lost its value without these significant elements – underwear and condoms, which Emin chose the first time she created the piece. When Charles Saatchi valued Emin's 'My Bed' at 150,000£, these elements must have represented a significant part of that price. The artwork has lost a part of its original value. The 'My Bad' presented in China, is not Tracey Emin's bed any more, it could be anyone else's – you could say it has been castrated.
To be continued…